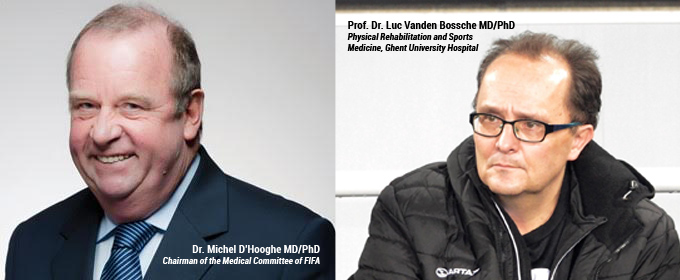 Special opening Seminar with video messages
We are very happy to announce that our seminar 'Oral health and an optimal dental occlusion decrease sports injuries' on Friday June 16 will be officially opened by two very special video messages by Dr. Michel D'Hooghe MD/PhD (Chairman of the Medical Committee of FIFA) and Prof. Dr. Luc Vanden Bossche MD/PhD (Physical Rehabilitation and Sports Medicine, Ghent University Hospital)!
We have extended the early-bird period with an extra month (payment before April 30 2017)! Check for more information and application for the seminar here (in Dutch).